References in various industries
We produce for reputable companies from a wide range of industries.
Whether packacking or high-quality machine covers our products can be found in many different industries such as automotive, cosmetics or medical.

Packaging
Disposable/ Reusable/ Pharmaceuticals
We create packaging and trays for Pharmaceutical Companies. Furthermore we develop individual containers and inserts for all common industries such as the food industry, cosmetics and automation. Our products can be made to be disposable or reusable. Quality and the protection of goods is always guaranteed.

Cover parts
Automobile/ Agricultural machines/ Caravan
With regard to covering parts in the automotive industry, the applications of our thermoformed plastic parts are many and varied. The accuracy of fit plays an important role here. Among other things, we produce solutions for interior coverings and trunks.

In the field of drugstore we produce individual POS and cosmetic displays. Here we take special care to plan the set-up well so that as many products as possible can be presented in the best possible way in a small space. Optimal handling for the customers must also be considered.

For the field of green roofing, we develop ground anchoring systems made of plastic. These systems can, for example, be planted with vegetation or filled with other materials. With the use of our new and so far unique bioproduct, our plastic thermoformed parts can even be composted later. Therefore, the protection of the environment is guaranteed.

Case & Cover
Machine construction
We build plastic casings and covers of all kinds for all areas of application, Just to name a few examples: machine and plant construction, agricultural and construction machinery, in the automotive sector, and industrial trucks and commercial vehicle construction.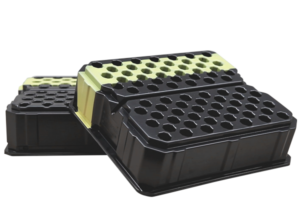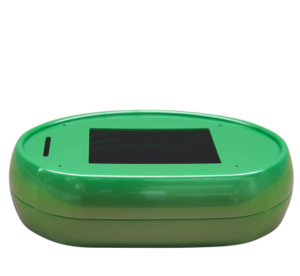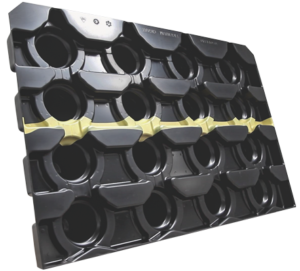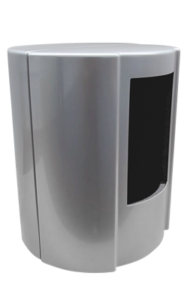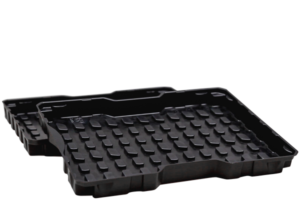 We are able to produce goods such as disposable and reusable packaging, technical parts as well as covers and casings for all common applications through our extensive state of the art machinery.
In doing so, our products comply with various requirements, such as:




special cleanliness requirements


"Trust is good, control provides security for our customers. We invest in the safety of our customers!"