AHa! Thermoforming GmbH is an innovative and experienced company in the production of deep drawn components made of plastic.
With our many years of experience in handling complex projects, we provide our customers with advice and support in the implementation of new projects right through to series production.

Our main location in Wurmlingen close to Tuttlingen offers optimal conditions for production for our 20 employees on 3300 m².

We offer innovative problem solutions in the field of plastic thermoforming and a high level of quality, delivery reliability and service. Our goal is to establish lasting business relationships with satisfied customers.
We defined and established our environmental policy!
We are aware that only the careful use of our planet's resources can ensure our continuance. We want to make our contribution and expand it further. At AHa! the topic of sustainability has always been lived. Production waste is returned to the system, thus the initial material is already partially recycled.
As this topic is very important to us, we have also been committed to a completely organic-based product for some time. Our organic product has been on the market since 2019 and is completely compostable and free of mineral oils.
Ralf Anninger, CEO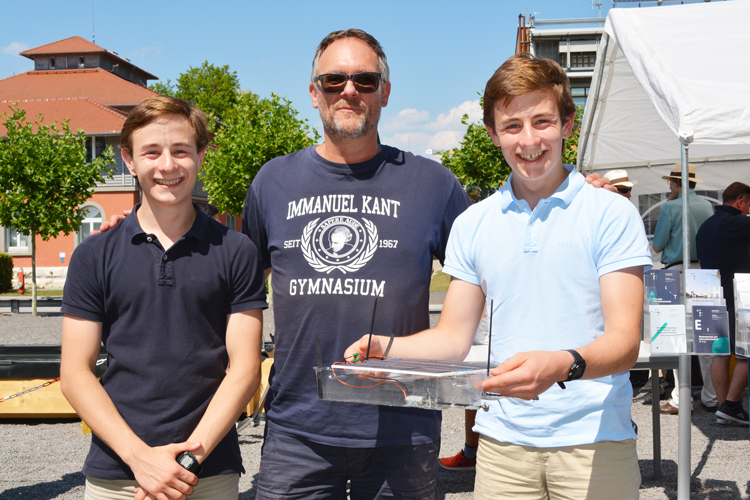 We at AHa! are aware of our obligation as a regional company and therefore have been actively engaging locally for years. Supporting local clubs, schools and the German Red Cross is therefore very important to us. Our annual Christmas donation for children with cancer is very dear to us.
The solar boat of the "Bauer Twins" of the Immanuel-Kant Gymnasium in Tuttlingen won first place in the 2017 solar model boat competition in Constance. The following year, the solar boat was even faster. AHa! was involved in the solar boat and pulled the hull. We are very happy about the victory and congratulate the twins.